B Michael
Costume/Fashion Design
B Michael was born and raised in Durham, Connecticut. His mother was a real estate agent and his father, a certified public accountant. B Michael found early design inspirations in his mother's creativity and keen sense of style. He attended the University of Connecticut and also studied at the New York Fashion Institute of Technology. B Michael was first hired as an account executive for a Wall Street firm, but decided to pursue a career as a millinery designer. He started designing hats under Oscar de la Renta, Louis Feraud, and Nolan Miller for the 1980s television soap opera Dynasty. Following his success on the show, B Michael became creative director for the Aldo Hat Corporation. In 1989, he decided to launch his namesake millinery line and in 1999 developed and launched his first couture collection with the help of PR Guru Eleanor Lambert. B Michael was first hired as an account executive for a Wall Street firm, but decided to pursue a career as a millinery designer. He started designing hats under Oscar de la Renta, Louis Feraud, and Nolan Miller for the 1980s television soap opera Dynasty. Following his success on the show, B Michael became creative director for the Aldo Hat Corporation. In 1989, he decided to launch his namesake millinery line and in 1999 developed and launched his first couture collection with the help of PR Guru Eleanor Lambert. In 1998, B Michael was granted membership in the prestigious Council of Fashion Designers of America (CFDA). He has served as a guest lecturer at New York's Fashion Institute of Technology. He also serves on the advisory boards of Dream Yard Project, YAGP (Youth America Grand Prix) and the Cicely Tyson School of Performing and Fine Arts. In addition to his work and community activism, B Michael is an avid collector of vintage books, artifacts and photography. B Michael lives in New York City with is life partner Mark-Anthony Edwards and has two daughters, Saferra and Mychal.
Website: bmichaelamerica.com
Marc Happel
Marc Happel is the Director of Costumes at New York City Ballet.
For over 35 years he has worked in costumes in New York City at City Ballet, theMetropolitan Opera, Barbara Matera Ltd, and his own costume company, Marc Happel Ltd.
As a designer for NYC Ballet his designs include: the recent re-design of George Balanchine's Symphony in C, Oltremare, Luce Nascosta (Bigonzetti), Quasi Una Fantasia, Why Am I Not Where You Are (Millepied), Namouna (Ratmansky), Mirage (Martins), dance odyssey (Walker). For Alvin Ailey: Festa Barocca (Bigonzetti).
Stage credits include: Kitty Killer, Charlie (Theatre Couture), Tell-Tale (PS122/Cherry Lane), Kiki and Herb-Stop, Drop, and Roll, Do You Here What I Hear, Kiki and Herb Will Die For You (Carnegie Hall), Coup de Theatre (Cherry Lane), Kiki and Herb Alive on Broadway (Helen Hayes Theatre).
Film credits include: Wigstock-The Movie.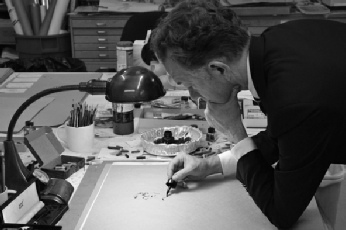 William Ivey Long
Costume Design
William Ivey Long was recently nominated for an Emmy Award for his work on Grease: Live! for the FOX Television Network. He designed the re-imagination of The Rocky Horror Picture Show (starring Laverne Cox and Tim Curry) - also for FOX. He is currently represented on Broadway with A Bronx Tale: The Musical; and Chicago, now in its 21st year. He recently completed a 4 year elected term as Chairman of the Board for The American Theatre Wing. Mr. Long has been nominated for 15 Tony Awards, winning 6 times.Other Broadway Credits include: On The Twentieth Century, Cabaret (2014 and 1998 revivals), Bullets Over Broadway, Rodgers and Hammerstein's Cinderella (Tony Award), Big Fish, The Mystery of Edwin Drood; Don't Dress for Dinner; Hugh Jackman: Back on Broadway; Catch Me If You Can, Pal Joey, 9 to 5, Young Frankenstein; Curtains; Grey Gardens (Tony Award); The Producers (Tony, Drama Desk, Outer Critics Circle Awards); A Streetcar Named Desire; La Cage Aux Folles; The Boy from Oz; Hairspray (Tony, Drama Desk, Outer Critics Circle Awards); Cabaret; Contact (Hewes Award); The Music Man; Annie Get Your Gun; Swing; Smokey Joe's Café; Crazy for You (Tony, Outer Critics Circle Awards); Guys and Dolls (Drama Desk Award); A Christmas Carol; Six Degrees of Separation; Lend Me a Tenor (Drama Desk, Outer Critics Circle Awards); Nine (Tony, Drama Desk, Maharam Awards). Recent Off-Broadway productions include The Belle of Amherst with Joely Richardson, Bunty Berman Presents; Lucky Guy and The School for Lies.Recent dance and opera credits include Paul Taylor's Open Door , the launch of The Ashley Bouder Project, and The Merry Widow at the Metropolitan Opera starring Renée Fleming and Kelli O'Hara.He has also designed for such artists as Mick Jagger, Siegfried and Roy, the Pointer Sisters, Joan Rivers, and for choreographers Twyla Tharp, Peter Martins, David Parsons and Susan Stroman.He serves as Production Designer for North Carolina's oldest running seasonal outdoor drama, The Lost Colony, which was the 2013 recipient of the Tony Honor for Excellence in the Theatre. He returns in 2017 for his 47th season with the production.Mr. Long holds honorary degrees from The University of North Carolina at Chapel Hill, The University of North Carolina at Asheville, and The College of William and Mary. He was the recipient of the Morrison Award (1992), the UNC Chapel Hill Playmakers Award (1994), the National Theatre Conference "Person of the Year" award (2000), the Order of the Long Leaf Pine (2001), the Distinguished Career Award from the Southeastern Theatre Conference (2002), the Raleigh Medal of Arts (2010), and the 2004 North Carolina Award presented by Governor Easley.He earned an undergraduate degree in history from The College of William and Mary, was a Kress Fellow at University of North Carolina at Chapel Hill, and then earned a Master of Fine Arts degree in stage design from Yale University School of Drama.Upcoming projects include the world premiere of Big Night by Paul Rudnick. He was inducted into the Theatre Hall of Fame in 2005.
Website: williamiveylong.com
Photo Credit: David Gordon
Jimmy Lawlor
Lighting Design
Jimmy is a Scorpio, new father, cat owner, and a music enthusiast, who enjoys scotch and bourbon. He only runs when chased. Jimmy designs lighting for opera, theatre, dance, corporate clients, architecture, interiors, and more. New York work includes Broadway, Off Broadway, and beyond. Jimmy's work has been seen internationally in Abu Dhabi, Sydney, Mexico, Canada, and Germany. MFA from NYU Tisch. Member of USA 829.
Website: www.lawlordesign.com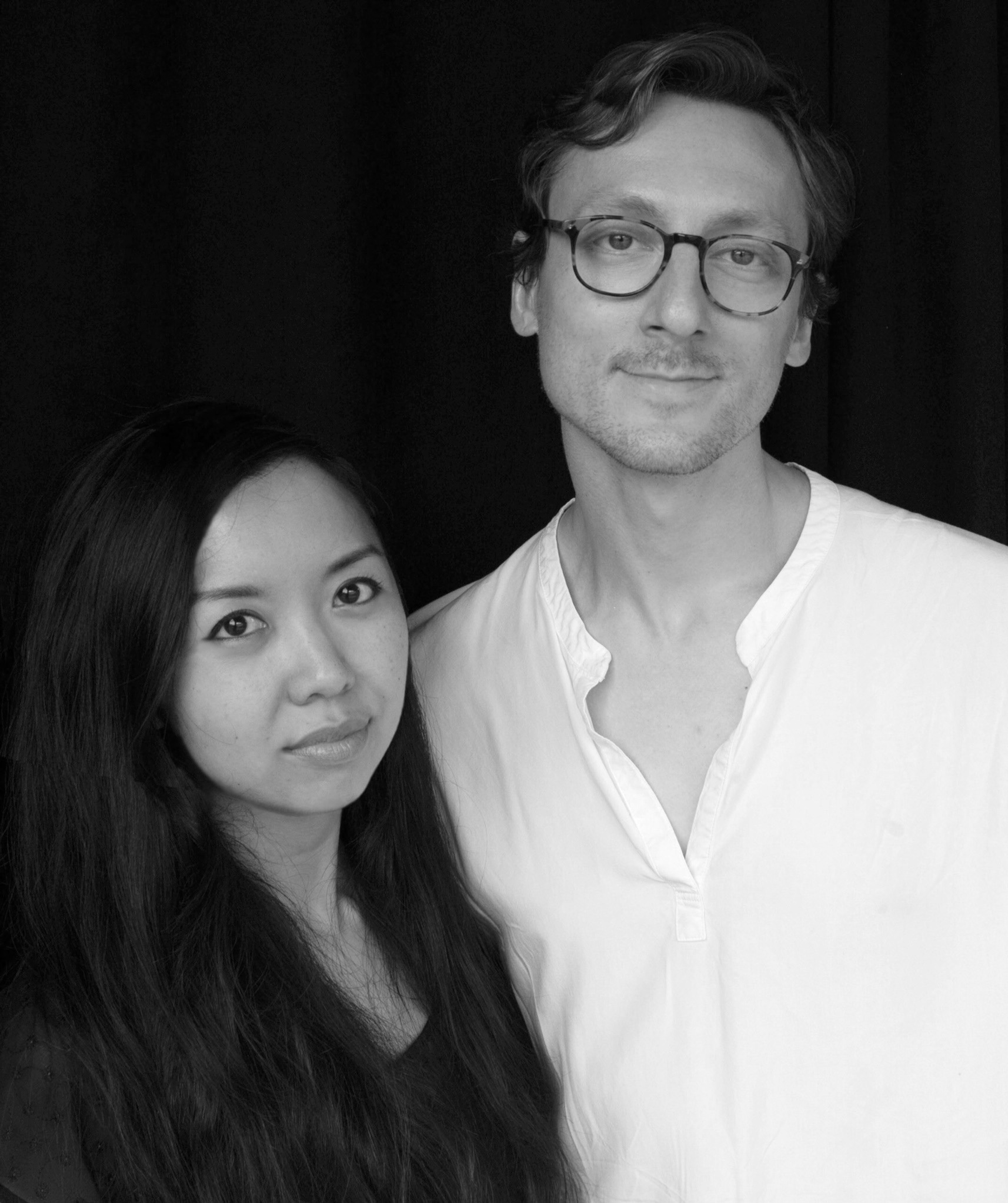 Reid and Harriet
Costume Design
Reid Bartelme and Harriet Jung founded Reid & Harriet Design in the Fall of 2011. They were classmates in the fashion design program at the Fashion Institute of Technology. Prior to meeting at FIT, Reid had spent 10 years working as a dancer and Harriet earned a degree in Molecular and Cell Biology from UC Berkeley. Collaboratively, they have designed costumes forJustin Peck, Marcelo Gomes, Kyle Abraham, Pam Tanowitz, Jack Ferver, Pontus Lidberg, Matthew Neenan, and Doug Varone. They have costumed productions at American Ballet Theater, New York City Ballet, Hubbard Street Dance Chicago, the Malpaso Dance Company, Pacific Northwest Ballet, The Ashley Bouder Project and the Pennsylvania Ballet. Along with Justin Peck, they are featured in the documentary Ballet 422. Reid and Harriet Design has received a fellowship to be in residence at NYU's Center for Ballet and the Arts in fall of 2017 and recently launched a small line of swimsuits.
Website: reidandharriet.com
Instagram: @reidandharriet
Facebook: reidandharriet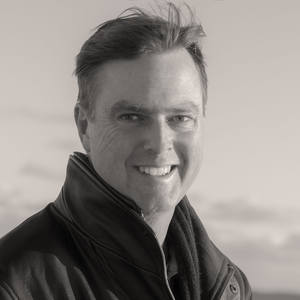 Daniel Sutherland
Photographer
Daniel Sutherland is an established fine art photographer working in the landscape tradition. Living on Nantucket for the past 25 years has enabled a patient, in-depth survey of an environment so highly regarded that The Nature Conservancy has included the island in its list of Forty Last Great Places. Working with medium and large format cameras has facilitated thoughtful engagement with an ever-changing landscape sculpted by the sea and salt-laden winds, unimpeded by topographical elevation.
Sutherland delights in the playful boundary between representation and abstraction, often revealing distilled references in otherwise representational forms though reduction and simplification of elements found in the environment. Daniel approaches his subject on an intimate scale that invites engagement on a personal level. Large scale prints convey this intimacy with impact. "I strive for a sense of transcendence in the representational; to elucidate unique experiences of time and place, illuminating moments that reveal openings through which one may pass renewed, edified." The Sea has become an increasingly strong presence in his portfolio. "The ephemeral nature of the oceanic environment is both challenging and an inspiration for me."
As a beneficiary of Nantucket's exemplary tradition of conservation, Sutherland has forged a long-standing relationship with the Nantucket Conservation Foundation; the island's largest conservation organization. "It has been my pleasure to serve the NCF for the past 20 years and help them articulate the need for continued vigilance in the critical task of land preservation and management."
www.daniel-sutherland.com
Kathleen Werner
Painter/Designer
Kathleen Werner has immersed herself in many different aspects of the artistic realm. At 20 years old she designed and opened a boutique called Zen, featuring Asian art, meditation pieces and teas from all over the world. From customers' interest in the store's decor and art, she went on to designing living spaces and continued on to integrate landscape and commercial design. She also designed and owned a gallery for large scale modern art in Arizona featuring creative local talent.
Kathleen's interests eventually turned to a more architectural aesthetic. She completed a program at the Frank Lloyd Wright School of Architecture at Taliesin West in Scottsdale, Arizona. While there, she became interested in and inspired by the idea of creating interactive art, large pieces that could be both beautiful and useful. Concepts that could be an enhancement of landscaping or living areas while embracing true function.
Her initial project design Etazin, an interactive outdoor lounge chair and sculpture piece, is now a permanent installation at Taliesin West. The more recent Etazin Square incarnation has been added to the art collection at the Hyatt Regency Scottsdale Resort and Spa in Gainey Village. Kathleen and her designs have been featured in numerous websites and design magazines worldwide.
Currently living in the charming Upper West Side area of Manhattan, Kathleen holds a studio space in the Bronx where she is working on her current collections of large Ecliptic and Geotic series paintings.
Kathleen Werner Paintings Commentary-
In her exciting new collection, emerging artist Kathleen Werner has captured a uniquely organic aesthetic with her one-of-a-kind aerial scapes. Proprietary techniques employed in the production of her large flowing canvases create a fluid look that gives life to the collection.
Werner demonstrates thick saturations and effective color congregations to achieve this distinctive imagery. With a strong background in sculpture and design, Werner explains that this series of paintings is born from a personal desire to honor nature and replicate the organic processes that are responsible for so much of the beauty in the world.
The impression at first seeing these pieces is the amazing substantiality, not only in size but in depth and texture. Finding formations, rivers, forests and storms, some pieces even feel as though you are peering into the center of an agate or watching the flow of molten rock in the Earth's innermost layers.
Working out of her studio in New York, Werner is keenly dedicated to the perfection and continuation of her techniques and helping to cultivate a deeper appreciation for the natural beauty in the world.
www.kathleenwerner.com